When you bring your cat home (suggested Blog https://alicatpurrfections.co.uk/alicat/what-preparations-do-you-need-to-do-to-welcome-a-new-cat-into-your-home/) and after a few weeks have settled in. It is time to decide will your cat be an indoor only cat or allowed access outside.
Cats love to explore and hunt, so having access outside does enrich their lives and gives them great exercise. It also helps them keep their claws down as they will scratch at fences etc. Some cats are very 'street wise' and have great road sense, however many do not. It can also depend on the breed as well, whether you should allow your cat outdoor freedom.
When choosing which breed is right for you, I would recommend doing some research into the breed. If you want an outdoor cat, it might be best to stick to a Domestic Short Hair or more commonly known as a 'Moggie'. They are often more suited to being outdoor, however it can be a good idea to cat proof your garden or build a 'catio' to ensure their safety.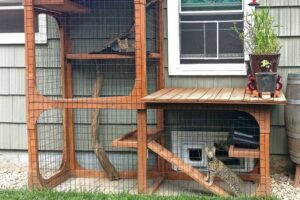 This can be done in many ways but there are companies available that can provide specialist brackets and mesh to put along the fence. This can give you peace of mind, especially if you live near a busy road.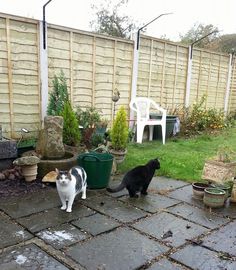 Another alternative is using a harness and walking your cat round your garden or in an outdoor space. This allows you to keep your cat safe while getting some exercise. However, not all cats enjoy this experience and remember they don't always walk along happily like dogs. Your cat may just want to sit and not go anywhere or wants to jump over a fence. You need to be alert and keep your wits about you!
Another thing to consider if you are going to let your cat outside to room freely is to have your cat neutered. This is so important to keep not only your cat healthy, as it protects against certain cancers, but to stop unwanted kittens. An unneutered male cat can wonder long distances in search of a queen, as they will hear their calls. This could mean your cat will disappear for days, which can be very stressful. It is important to be a responsible pet owner and some charities will give discounted rates to help with neutering if you are concerned about the cost.
Some owners choose to have a cat flap fitted which allows the cats freedom to come and go as they please. A lot of cat flaps can be linked to your cat's microchip number, which means they are the only ones that have access to your house. You can also set it so once they come in, they cannot go back out again or have set times it is open. You will know what best suits you and keeps your cat as safe as possible.
If you have a Pedigree cat, then I would recommend you keep your cat indoors. This is for a couple of reasons, firstly the cost of your cat and they can be at risk of theft. Another reason can be the breed is not suited to going outdoors unless into a catio safe area or a cat proofed garden. Pedigrees such as Scottish Fold, Burmese Cat, Siamese, Himalayan Cat, Devon Rex, Birman, Persian, Russian Blue, British Short Hair, Maine Coon and Ragdolls do not always have great eye sight or the road sense to be allowed to room freely.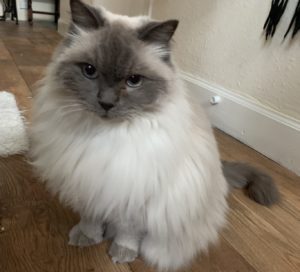 There are lots to consider, but I am sure you will make the right decision for you and your cat. I am always happy to help and offer advice if you have any concerns. When you go away, sometimes it is best to keep your cats indoors then you know they are safe and will be around for visits. However, this is not essential and if your cat is used to going out and about via a cat flat, then that is absolutely fine.
Alicat Purrfections helps cat owners in West Lothian who need someone to feed and check on their cats when they are away. I offer home visits so the cats are relaxed and safe in the comfort of their home, therefore you do not have to worry and will have peace of mind.
Do you worry about your cat(s) while you are at work and would like reassurance that they are safe and well?
Have you set a feeder to feed your cat while you are away over night, but how do you know it has opened?
Does your cat get lonely and miss having fuss and company any time you are away and runs to greet you when you arrive home?
Is your cat elderly and requires medication?
Have you got a kitten that needs lots of play time, socialising and regular feeds?
Do you wish you could have a pet but work long hours or travel a lot on business that stops you?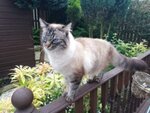 A cat sitting service can offer you a great solution and enable you to enjoy having a pet without causing you or your pet additional stress. All towns and villages in West Lothian such a Livingston, Broxburn, Bathgate, Linlithgow, East Calder and Kirknewton are covered by Alicat Purrfections.
Check out some customer testimonials to help you make up your mind..https://alicatpurrfections.co.uk/alicat/reviews/
If you would like to get in touch, please do not hesitate to contact me https://alicatpurrfections.co.uk/alicat/contact/or to book simply complete the online booking form https://alicatpurrfections.co.uk/alicat/booking-form/