A bit about Auntie Ali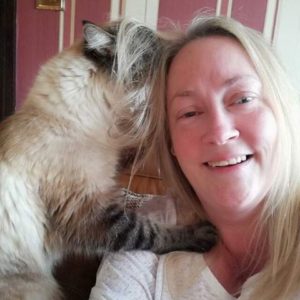 I hope you are enjoying my kitty-care website.
As you can see, I am totally in love with our feline friends. So much so, that I have made it my business to help busy owners by providing care and cuddles when they can't.
My name is Allison Poulter. I have years of experience in Management, Customer Service and Pet Care. I do ad-hoc Support Work for a charity which supports people with life-long conditions/disabilities to live independent lives. It's a role which comes with lots of responsibilities and I have been a Member of Disclosure Scotland since 2013 (Police check/PVG scheme).
Alicat Purrfections covers all communities in West Lothian. If you would like to find out more, or have questions (I hope you do), then please get in touch.
I look forward to meeting you and kitty soon.